Greatest Treasure
Unleash Your Inner Power
The fourth marvelous faculty of your higher consciousness is inner power. Though you may at times feel very weak and incapable of changing oppressive conditions in your world and personal life, you actually do possess an inner power to change things! It's always there within you. You can unleash it as soon as you discover it and work with it. Why ignore it?
When you feel weak, confronted by a multitude of obstacles, when fears amass and offensively charge you, seek your higher consciousness. Often superconscious insight guides you and you will know what to do. Or perhaps you may be given a deeply secure and comforting awareness which helps you to deal with your dread. You may find a sweet peace or a sense of the underlying beauty and joy of life. Also, perhaps early in your experience of higher consciousness, you will discover that mindfully taking your thoughts, feelings, attitudes, and your present understanding of your difficult situation into your higher consciousness enables you to find that subtle power which changes your situation.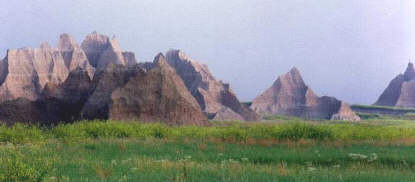 When you find higher consciousness you find a marvelous power which moves into the chaos or the menace. This inner power may turn your problem into a benefit or dissolve the problem. This power might even delay your menaces until your situation is completely improved. You will find yourself growing from the sense of being puny and inadequate into a state of faith and certainty that knows good will inevitably expresses, right will be done, truth will prevail.

You have this inner power.

It is available in your distress and in the good times, too. Never forget you have this wonderful inner power to improve your life, and yourself.

New Possibilities

15 of 17